China's plastic pallets have been growing rapidly since its appearance, and
plastic products
in some industries have doubled, such as plastic pallet industry, plastic film industry and so on. However, in recent years, the growth rate of domestic plastic products demand has slowed down, let us take a closer look.
At present, the proportion of domestic high-grade functional agricultural film market has increased from 2% to 5%, the proportion of mid-range agricultural film has increased from 38% to 45%, and the proportion of low-grade agricultural film has dropped from 60% to 50%. Compared with the national agricultural film product structure, it is still at the stage of low-end products. In the developed countries, the proportion of high, medium and low grade agricultural film is 20%, 50% and 30% respectively. In the future, there will be more room for the development of domestic polyethylene downstream users.
Downstream users tend to be active in the relationship between supply and demand, and the requirements for product quality and function tend to be personalized. Taking agricultural film as an example, in recent years, some users have not only proposed quality requirements such as strength, elasticity, ductility, thickness, transparency, service life, aging resistance, and degradability, but also proposed fog elimination and flow. Personalized functional requirements such as dripping, high light transmission, heat preservation and temperature increase, light conversion, weeding, insect prevention and antibacterial.
Many buyers count the price of plastic pallets to judge the quality of plastic pallets. In fact, the quality of plastic pallets is determined by the advantages and disadvantages of raw materials, production processes, processing equipment and other additives. The final price is only a standard.
Myth: The quality and low price are definitely bad, or the purchase price is low. It should have its own analysis, because the price is determined by the manufacturer itself, and the manufacturer will determine the price of the product according to the form of its own products and industry.
Some customers have such a heart when buying plastic pallets. The high price is of course a good product and should be avoided in this procurement misunderstanding. Since each pallet manufacturer has a different price for them, the price of plastic pallets is just a form to show, not all representatives of product quality. Nowadays, in order to win customers, many manufacturers will let customers buy products with lower quality and lower prices, so that customers can make profits. But some customers don't think so.
So it is not that the high-priced products are a good product, and the low-priced products are of poor quality. Judging the quality of a pallet is too one-sided, without a comprehensive understanding of the product, and then making a final conclusion. If you want to buy a quality plastic pallet, first understand the basic knowledge of plastic pallets, such as raw materials, maximum load, service life, process and after-sales maintenance.
SJ-Kemtron KPT28 Shaker Screen manufactured by ShengJia are all API RP 13C compliant to ensure the most accurate cut-point designation. This type of screen consists of 3 or 4 layers of 304/316 stainless steel wire mesh cloth and different layers with different density for optimal separation effect. We adopt highest quality Stainless Steel Screen cloth to maintain a long screen life in the harsh drilling conditions.
Technical Parameter
Mesh Material:

stainless steel 304/316/316 L.

Frame Material:

Q235 steel/PT.
API RP 13C Designation: API 16 – API 325.

Screen Type:

XL, XR.

Package:

packed in paper carton, shipped by wooden case
Adaptable Shale Shaker Model
SJ-Kemtron KPT28 shaker screen are used as the substitute screen for
KEMTRON KPT 28 shale shaker.
Competitive Advantage
Steel frame and composite frame optional.
100% interchangeable with OEM brands screen panel size.
SS 304/316 wire mesh cloth does not rust or delaminate.
Manufactured according to the API RP 13C (ISO 13501).
Scientific & reasonable cost control system for competitive price.
Adequate inventory in the shortest time to meet customers' demand.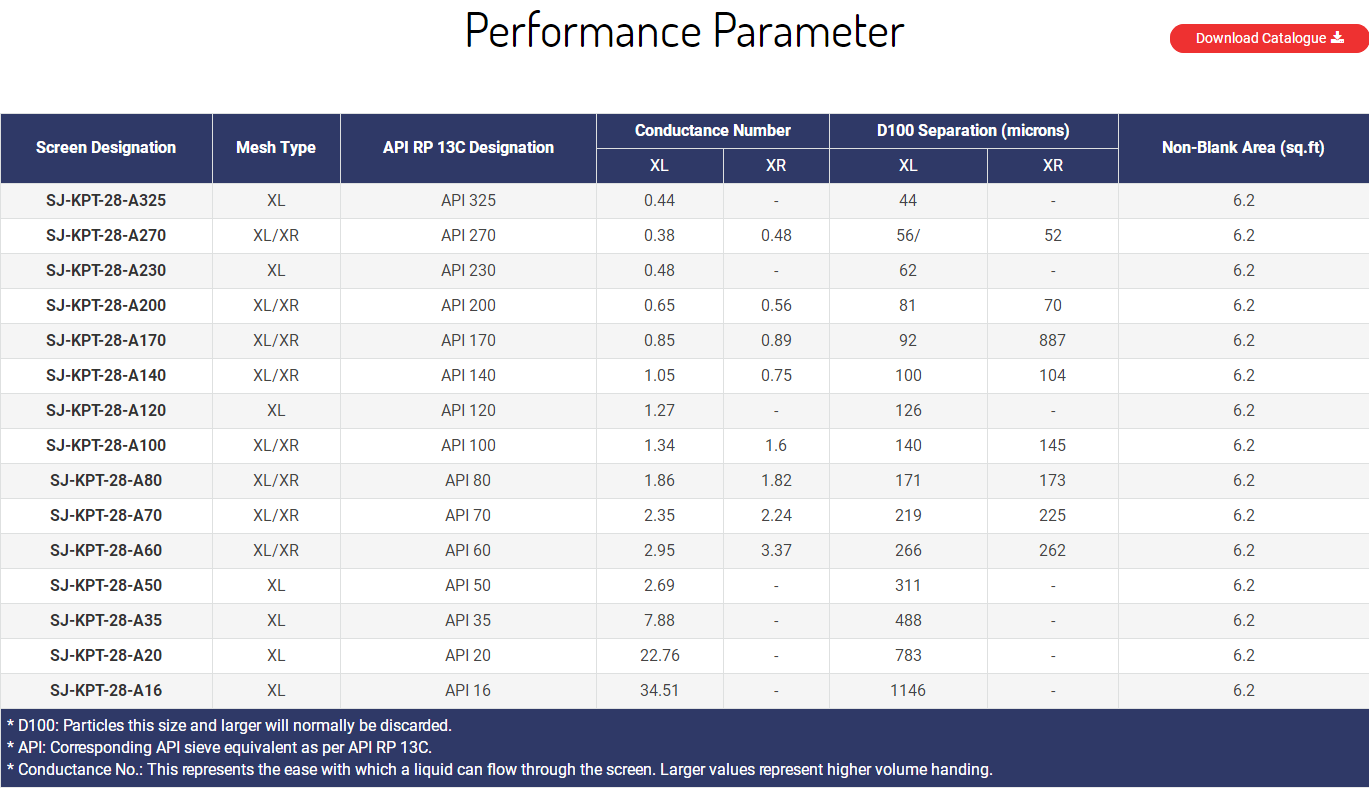 Remarks:
KEMTRON, KPT 28 are marks of KEMTRON TECHNOLOGIES, INC.
ShengJia only produces the replacement screens but not original from KEMTRON.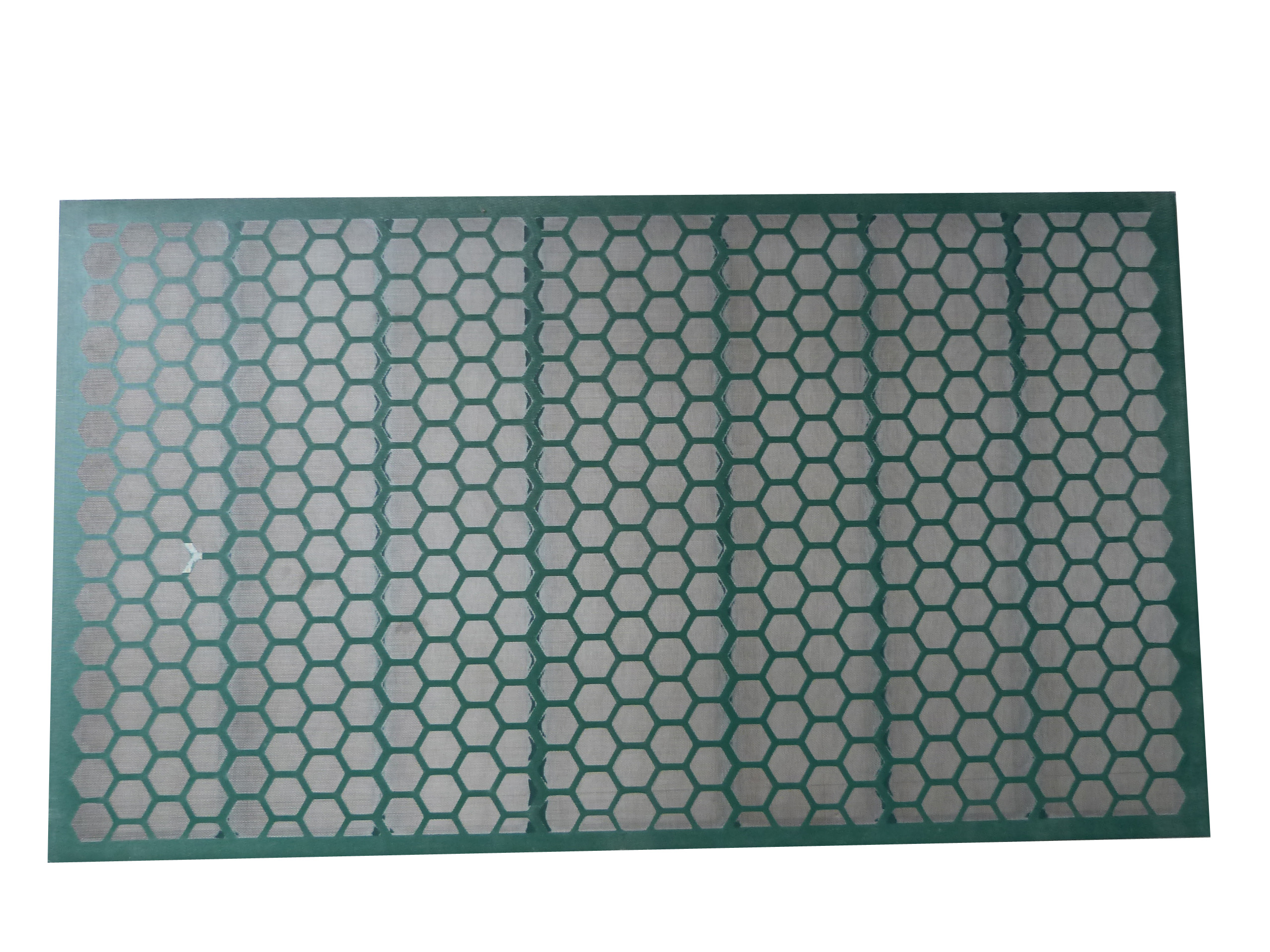 Kemtron Kpt 28 Shaker Screen,Kemtron Kpt 28 Shale Shaker Screen,Kemtron Kpt 28 Oil Shale Shaker Screen,Vessel Cleaning Machine
Anping Shengjia Hardware Mesh Co.,ltd , https://www.oilshakerscreen.com